Go to content
Sport

More sports

Current article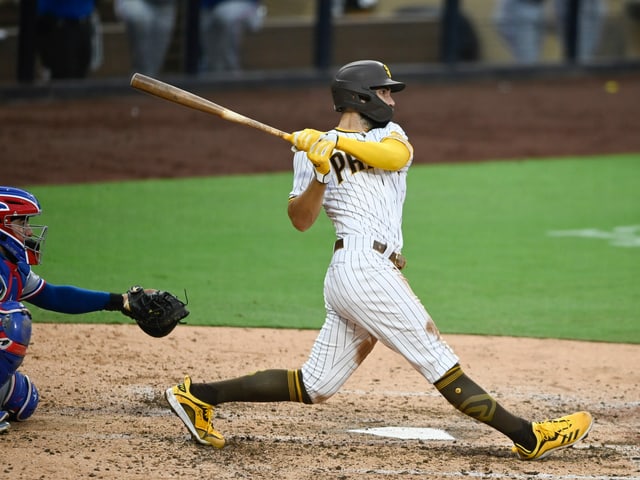 Baseball: The Next Grand Slam for the Padres
The San Diego Padres hit a grand slam in Major League Baseball with an 8-7 home win over the Texas Rangers for the fourth straight game. No team has ever accomplished that in MLB's 100+ year history. A grand slam occurs when a batter hits a home run when a teammate is already on every base. This way the team gets 4 points at once.
Para-athletics: New long jump world record
German long jumper Leon Schäfer improved his own world record by 25 centimeters to 7.24 meters at the Leverkusen sports festival. Above the knee, the world champion set the old record a year ago at the same place.
Floorball: Scheidegger stops
National team player Margrit Scheidegger is leaving after 96 matches. The 30-year-old striker announced his retirement due to a series of injuries in recent months. During his career, Scheidegger won one silver and three bronze medals at the world championships. At club level, he won three Cups and one championship with Red Ants Winterthur.
rec/cmu
Sport

More sports

Current article